Why reinvent the wheel when you can learn with an expert?
Taught by executive coach and online profile expert Anne Marie Segal, in this course you will learn how to craft a powerful LinkedIn profile, take ownership of your personal brand and present yourself in the best light to your target audience.
This course will also give you the tools to:
approach your profile strategically and create a plan of action for LinkedIn,
make high-impact changes for an optimized user-friendly profile,
leverage LinkedIn's artificial intelligence and machine learning,
think like a recruiter or hiring manager when you view your own profile, and
be found, build credibility and grow your network and opportunities.

More specifically, you will learn to:
create and post a profile photo that builds your confidence and credibility,
craft a robust and compelling summary section,
bolster your value proposition through your experience and skills,
build your caché by showcasing your accomplishments on LinkedIn, and
boost your activity, thought leadership and networking to engage your target audience
With videos and detailed, specific examples that correspond each section of your profile, this course is designed to:
increase your marketability,

build your credibility, and


make the right decisions for your own LinkedIn profile.
Scroll down to access sample lessons and the full course curriculum.
Developed and taught by executive coach and online profile expert, Anne Marie Segal.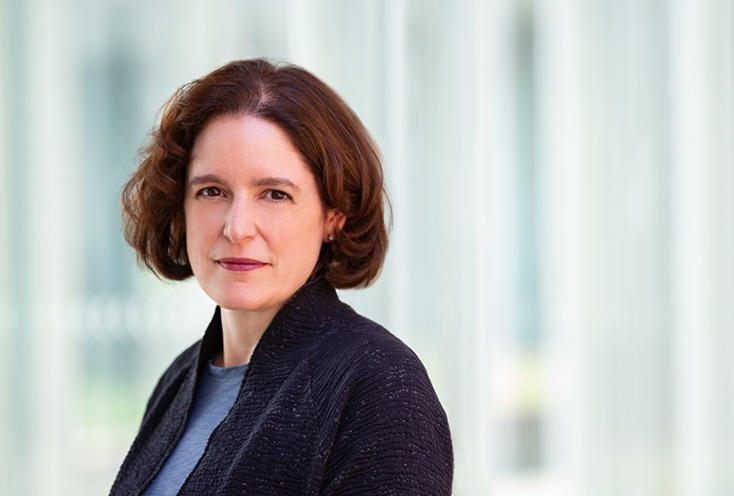 Powerful LinkedIn Profiles for Executives and Attorneys guides you through the process of crafting a powerful profile that leverages LinkedIn's powerful artificial intelligence while promoting your value proposition and personal brand to your target audience.
This course includes guidance on your LinkedIn profile strategy, headshot, summary and experience sections, accomplishments, networking, activity, privacy settings and other areas.
To give you a range of choices to meet your needs, there are three different modules of this course:
comprehensive course (this module),
video-only option (that you can upgrade to access the full course).
The goals of this course are to:
make LinkedIn as painless as possible,
position you as a compelling, differentiated candidate and leader, and
give you the tools to take ownership of your career.
Your Instructor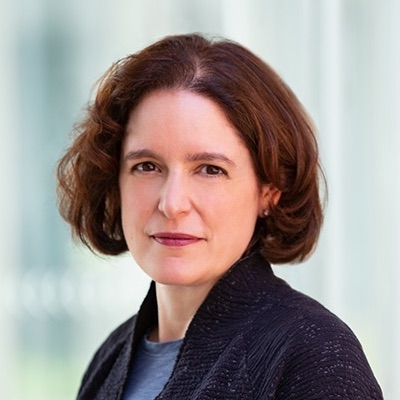 Anne Marie Segal is an executive coach, author and former practicing attorney.
She partners with senior leaders, attorneys and others to accelerate professional development and personal branding to reach goals such as career transition, Board or C-Suite candidacy and other leadership advancement.
Building blocks of Anne Marie's coaching include career visioning, value proposition development, presentation and networking strategies, interview preparation, LinkedIn® and resume writing and other means to build executive presence, graceful transitions and impactful communications.
She has presented to the United Nations (ICTY/MICT), University of Chicago, Association of Corporate Counsel and National Resume Writers Association, among other law firm, corporate, non-profit, professional networking and university audiences. She is the author of two career-related books: Master the Interview: A Guide for Working Professionals and Know Yourself, Grow Your Career: The Personal Value Proposition Workbook and has written for Forbes.com as a member of the Forbes Coaches Council. She has also been quoted on CNBC.com, Monster, Above the Law and other media.
You can read more about Anne Marie on her website or her own LinkedIn profile.
Frequently Asked Questions
When does the course start and finish?
The course starts now and is a completely self-paced online course - you decide when you start, how and where you complete the course and when you finish.
How long do I have access to the course?
After enrolling, you have unlimited access to this course for the lifetime of the program - across any and all devices you own.
Can I request direct feedback on my profile? How does that work?
This version of the course does NOT include a LinkedIn profile review. If you wish to request feedback on your profile, please visit segal247.com to elect that option. If you enroll for feedback, you can submit your profile to us for a round of high-level review within six months of enrolling in the course and receive high-level comments within two weeks of your submission (with limited scheduling exceptions).* This review is intended to identify top areas for improvement, reinforce the goals of the course and help you target and fix any "blind spots" that may arise. It does not include original writing or rewriting. *Segal Online 24/7's review team has limited availability August 12-September 2, November 15-30 and December 15-January 4 of each year. Profile requests received during those weeks may be queued for review upon our return.
Does creating a powerful profile guarantee that I get a job?
No, we can't guarantee it. While LinkedIn is often a significant component of the modern job search, there are many factors at play in a successful search. What we can say is that you will learn how to demonstrate your marketability, showcase your strengths, build your confidence through a powerful profile and leverage LinkedIn to advance your career.
How important is my LinkedIn profile to my career?
LinkedIn is the most powerful online platform for job search and career development, and more recruiters and hiring managers are reaching out directly to candidates based on the strength of their LinkedIn profile. In addition, as you are defining your value proposition and brand for your profile, you are also taking a step toward preparing for interviews and other aspects of the career transition journey.
If I am not currently looking for a job, is this the right course for me?
It could be. If you want to keep your marketability high, are aiming for internal promotions or may be in a job or board of directors search within the next 12 months, this course will definitely help you make it happen.
If I am not searching for a job but want to use LinkedIn to get clients, is this the right course for me?
If you are solely focused on business development, you may prefer to engage resources specifically geared toward that end. That said, the concepts around marketing yourself and demonstrating your credibility and value proposition are highly transferrable.
If I am not an executive or attorney, should I still take this course?
If you are a junior or mid-level (non-executive) candidate or are in a highly creative field, the examples in this course may not be the best fit, and you may be left with questions that are beyond the scope of this course. While many of the concepts are the same, the tools and insights that I offer here are geared toward executives and attorneys.
Is there any fine print?
Our terms of use and privacy policy (including GDPR compliance) are available at the links on the bottom of this page or by visiting www.segal247.com/p/terms and www.segal.247.com/p/privacy, respectively.
The insights and information in these videos and lessons are exclusively available here. This course offers the best of both worlds: easy-to-follow yet nuanced guidance that will help you increase your marketability, build your credibility and make the right decisions for your own profile. In this course, I take a deep dive into strategy, structure and execution so you have all the building blocks to create a powerful profile.
-Anne Marie Segal
See All of Our Course Offerings